Main production will begin at next month.
Current goal is finish it at Feb, 2018 and I guess I can ship the DVD and other perks in April.
It's feel like someone at my back saying with grin; "You was not busy until now, wasn't it?". I want to say back to him "No I wasn't! I was busy like crazy and I really worked hard to make it this far!" however, I can't because it feels like it will make me slower if I stop my hands for even a short minute.
Thank you so much for your patience to all fans and backers.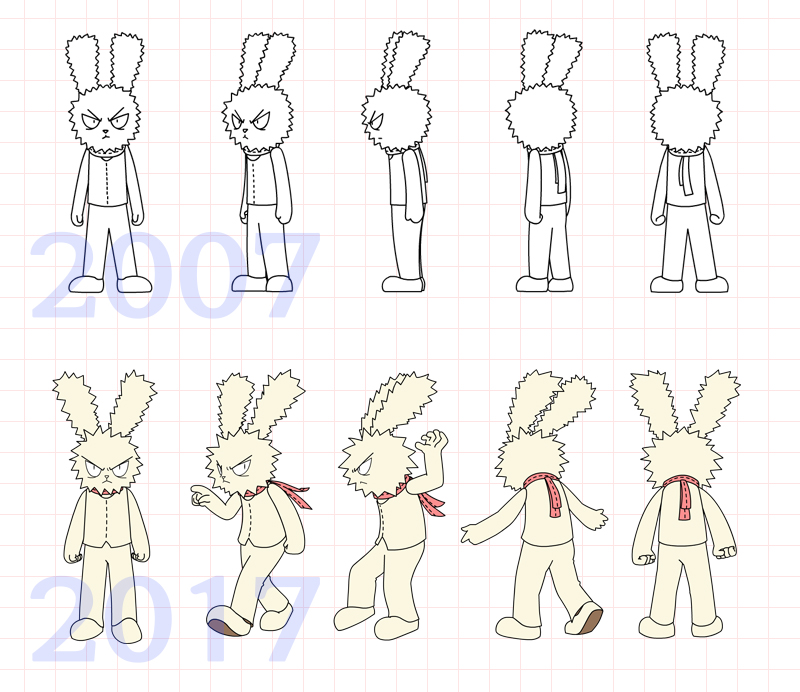 Difference of design of Il-ho between 2007 and 2017. you can check it on DVD exclusive reward.