"Another step" is still in layout phase which is going slowly, and 2018 is only less than 10 days left. So I want to make something for all patient backers and fans, I made 2019 calendar images.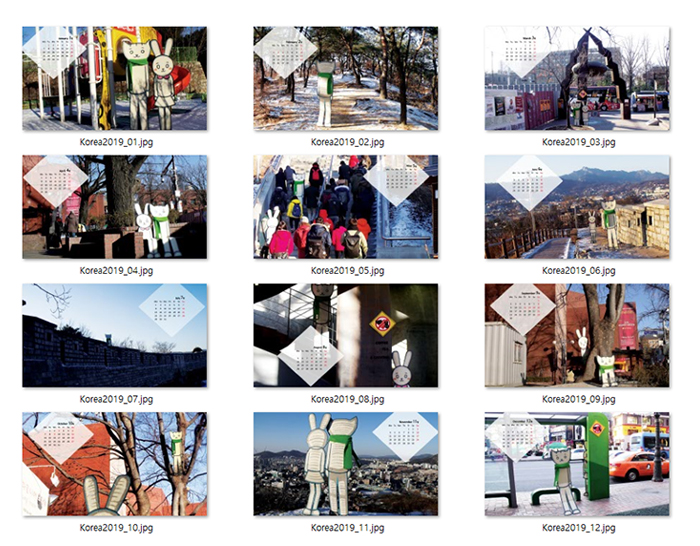 I made this with "Doki and Nabi walking in Seoul" art pieces which I made in 2013.
Related post (sorry.. Korean language only) : 
production report 1 / production report 2
These figures are sitting on window at SamBakZa workshop.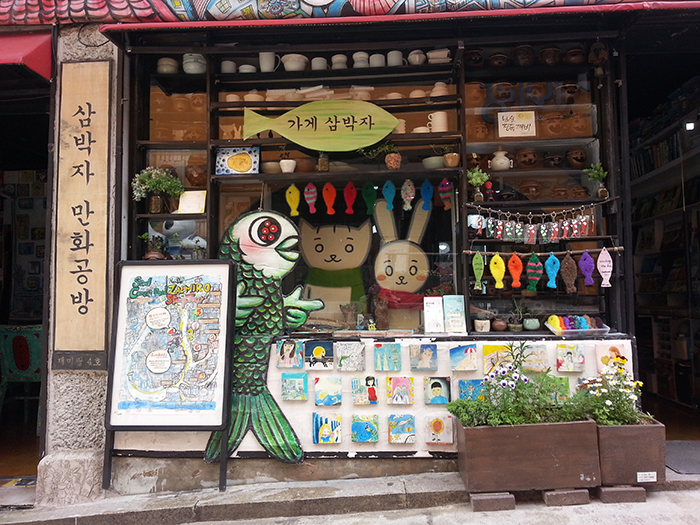 The calendar is wallpapers with 1920x1080 resolution. I used holiday information from TimeAndDate.com, and I made it for 38 countries on Indiegogo backer information. Also these are available for everyone. I wish this can be small but nice present for this holiday season. 
And now, I'm going back to working on layout. Thank you to all fans and backers for your patience.
※ If follow download link doesn't work, try again after 24 hours or send me message to sambakza.manager@gmail.com
Argentina : download from MEGA or Naver
Australia : download from MEGA or Naver
Austria : download from MEGA or Naver
Belgium : download from MEGA or Naver
Brazil : download from MEGA or Naver
Canada : download from MEGA or Naver
Chile : download from MEGA or Naver
Colombia : download from MEGA or Naver
Czech Republic : download from MEGA or Naver
Denmark : download from MEGA or Naver
Finland : download from MEGA or Naver
France : download from MEGA or Naver
Germany : download from MEGA or Naver
Greece : download from MEGA or Naver
Ireland : download from MEGA or Naver
Israel : download from MEGA or Naver
Italy : download from MEGA or Naver
Japan : download from MEGA or Naver
Korea, Republic of : download from MEGA or Naver
Latvia : download from MEGA or Naver
Lithuania : download from MEGA or Naver
Malaysia : download from MEGA or Naver
Mexico : download from MEGA or Naver
New Zealand : download from MEGA or Naver
Norway : download from MEGA or Naver
Philippines : download from MEGA or Naver
Russian Federation : download from MEGA or Naver
Saudi Arabia : download from MEGA or Naver
Singapore : download from MEGA or Naver
Slovakia : download from MEGA or Naver
South Africa : download from MEGA or Naver
Spain : download from MEGA or Naver
Sweden : download from MEGA or Naver
Switzerland : download from MEGA or Naver
Taiwan : download from MEGA or Naver
Thailand : download from MEGA or Naver
United Kingdom : download from MEGA or Naver
United States : download from MEGA or Naver