Hello,
I started selling DVDs produced through IndieGOGO crowdfunding.
Now you can order "There She Is!!" DVD, Artbook, T-shirt, and illustrated postcards.(T-shirts are almost out of stock.)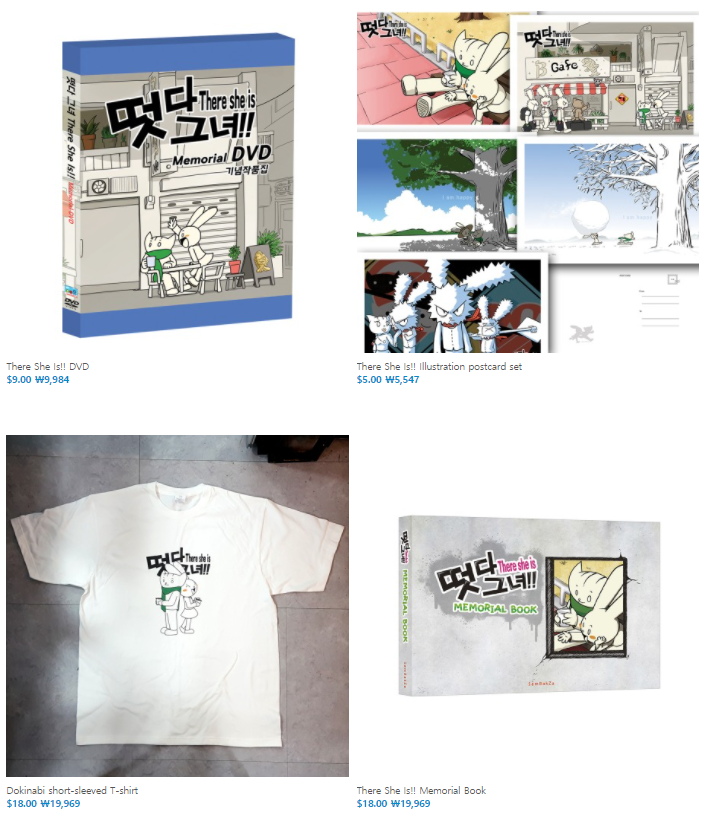 Shop SamBakZa : https://shopsambakza.net
You don't have to join the website. You will be able to order as a guest.
It can take 4~5 days to ship after ordering because I proceed with the packaging by myself. Please understand.
Sales until June 10th.
It's not a good time to ship overseas because of COVID-19. Shipping fee is expensive and there are many countries where shipping is impossible. Therefore, this sale is only for a short period of time. I will resume it when the pendemic is over.
Country Available for Shipping
Austria
Belgium
Brazil (CPF needed)
Canada
Chile
China
Denmark
Finland
France
Germany
Hong Kong
Hungary
Japan
Luxembourg
Malaysia
Mexico
Netherlands (exclude Antillen, Aruba)
Norway
Poland
Russia
Saudi Arabia
Singapore
Slovenia
Spain
Sweden
Switzerland
Taiwan
Thailand
United Arab Emirates
United Kingdom
United States (exclude Hawaii)