SamBakZa is preparing for end of the year exhibition, which we do every year.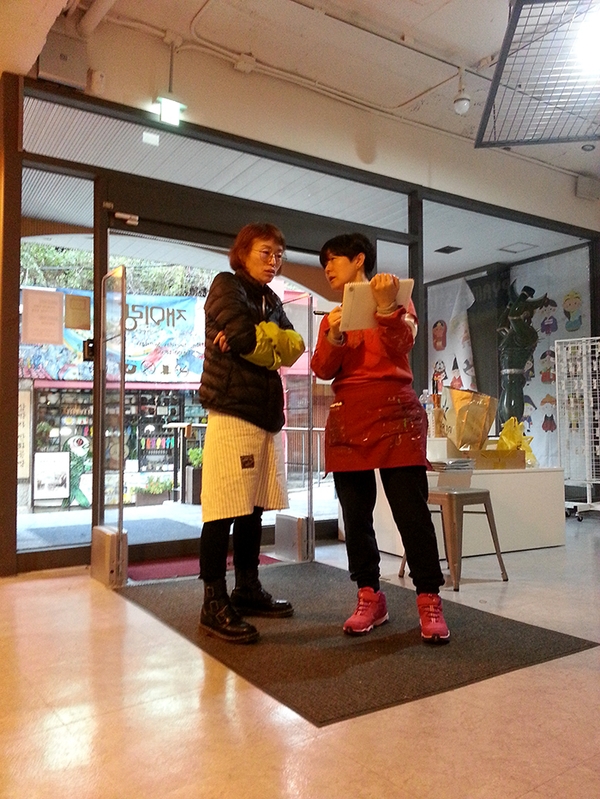 ▲ Song songwha and Sogong planning for exhibition
Thanks to those two, I can concentrate on "There she is!!" production without joining the planning work. Of course I will help when they require physical work such as sawing or moving tables. I feel thankful and sorry to colleagues caring for my working hour.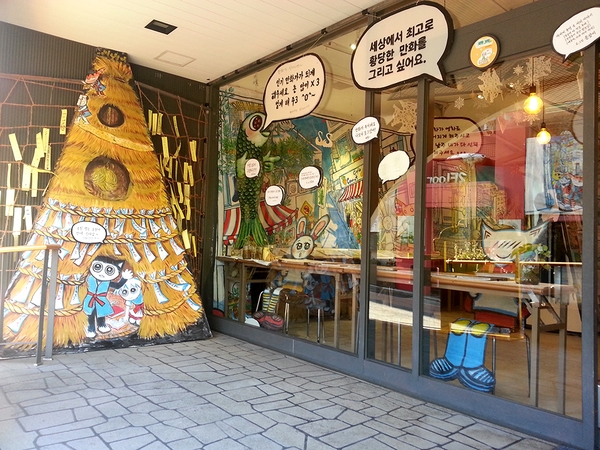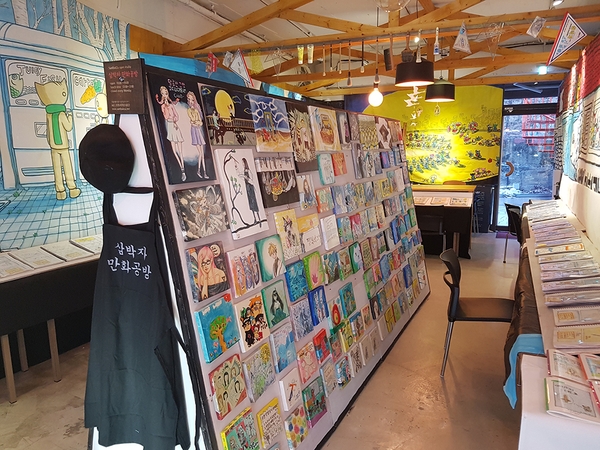 I want to held exhibition about "There She Is!!" in next year. I am sure Sogong and Song songwha will gladly take part in it. To accomplish that I am working hard for layout  of the another step animation.
Thank you to all fans and supporters for your patience.