Hello backers and all "There She Is!!" fans,
It's May. Time flies so fast.
I have proceeded to create thumbnail and storyline of  "There She Is!! another step" in last month. I started storyboard a few days ago.  I have nothing to show you, yet. It will be much more later.
On the other hand I am drawing image for the Digital Thank you card - one of the perks - in my spare time.
I was going to attach a still image on the digital card at first, but now it is animated.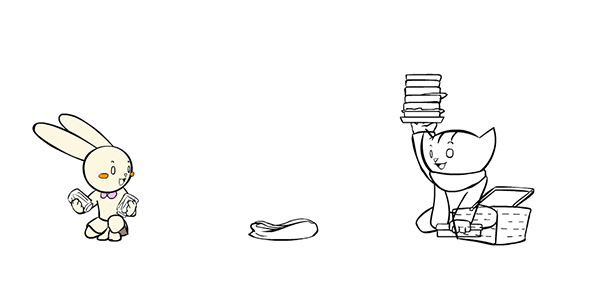 Indiegogo backers will be able to see it soon.
Lots of fans who didn't know the Indiegogo campaign have sent me emails they want to join this project.
I will take pre-order before the DVD is finished. You will be able to buy the DVD basic pack + receiving all digital perks + end credits name. So, please keep watching on SamBakZa's facebook or sambakza.net after this September.
Always thank you for your support.